7 r. espei
1 rummy nose
1 cherry barb
2 b. histrionica (digger)
1 rubber lip pleco (digger)
1 flying fox
The diggers are problematic in a mineralize soil tank for sure. However, they've only dug in their caves so the damage is minimal. The diggers are also problematic for short foreground plants too. Eventually, the DHG will be gone.
And I really dislike the flying fox but I'll have to live with it.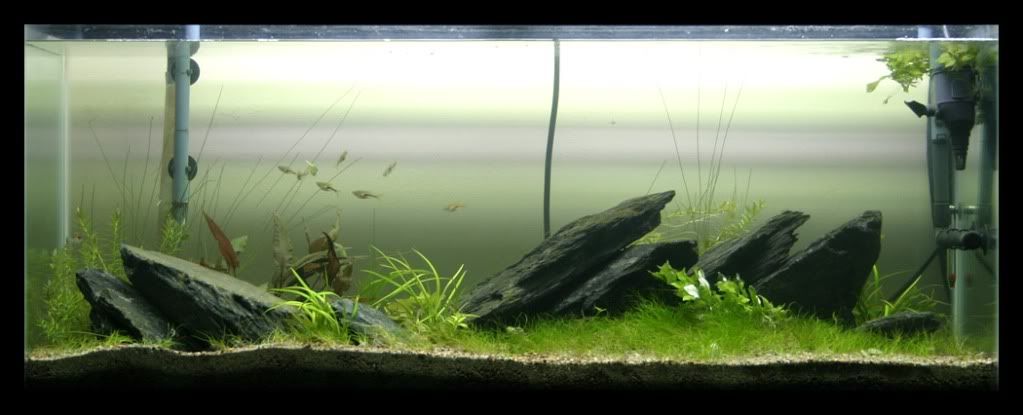 Stock List:
7 danio sp. Burma/TW02 (1 got his eyeball sucked out, gruesome but alive)
6 r. hengeli
6 DANIO Species "Northern Glowlight"
3 d. choperae
6 Puntius shalynius (not sure what it is really. Maybe I have all females)
5 botia histrionica
1 flying fox
2 rubber lip pleco
1 cherry barb
1 rummy nose tetra